Even though technology has increased a lot, there are so many things that have completely changed the entire dynamics of how things work. Majorly the applications have come into use through which people can access various services. One such popular application is WhatsApp.
WhatsApp is a well known messaging application that takes your internet service and enables you to send and receive a text. It is also capable of sharing other things, including media files and documents. It is an all-over package application when it comes to sharing information and other things through the online medium. It is quite a unique application about which you will get to know in the following paragraph.
About WhatsApp
WhatsApp allows you to have communication via the online texting feature to make the conversation much easier. Through WhatsApp, the majority of the people can coordinate with each other regarding various things. WhatsApp has developed much better since the new features have been added to it, including video call and audio call features. Therefore, with the help of WhatsApp, you can not only share information but also communicate in a whole lot of different ways than just texting.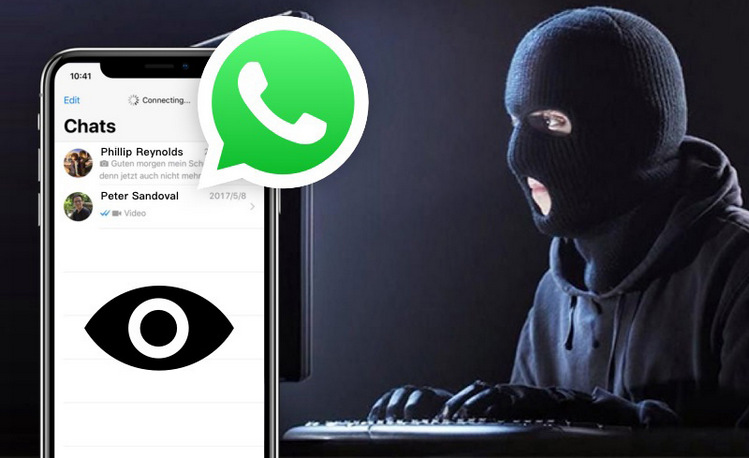 It combines two users via phone number and lets them interact with each other regularly. One of the most effective things about it is that it doesn't charge any money for its services. Through the internet connection, all the information is transferred from the sender to the recipient.
It is because of this amazing feature that WhatsApp is one of the majorly used messaging applications in the world. It has been found that more than 3 billion people from all over the world use the WhatsApp application. You must be wondering a lot of things when understanding how does the WhatsApp application work. Well, it has been told in the next paragraph.
Working of WhatsApp
The way WhatsApp works is quite easy. For WhatsApp to work properly, the most important thing is the internet. Now, whenever a person writes a text and sends it to the other user. What happens is that the information is transferred to the WhatsApp servers and then in an encrypted form is transferred to the receiver end through that server. Therefore, the middle interface, which helps with data transmission, is handled through the internet facility.
A majority of the users who use WhatsApp follow this basic architecture to send and receive information. Thus, creating a whole new platform from where one can create a virtual communication to the other person using the WhatsApp application and the internet facility. Since WhatsApp is widely used, there are a lot of people who try to hack different WhatsApp application accounts.
WhatsApp hacking
It is a process through which one can have access to all the present on your WhatsApp application. One can take advantage of the WhatsApp hacking tools to create a specific way for WhatsApp text management to be accessed. Thus, a third person can retrieve information between two people who have been sharing information with another.
There are so many hacking tools for WhatsApp that takes the information from one WhatsApp account and then provide all its details and information to another person without noticing it. Several people usually use a pc for hacking. Therefore, for such people, WhatsApp hacking tools for PC might come in handy. Thus, any person who wants to access WhatsApp on the pc can simply take the WhatsApp hacking tools for pc to retrieve any information regarding the communication between two people via the pc.
It works pretty well and creates a uniquely special space where accessing WhatsApp and its other features become easy. Thus, it is completely different how WhatsApp hacking for pc is done. It is quite easy when it comes to using the tools for pc, though on mobile. It is quite a difficult task.
Therefore, you must easily understand this thing that virtual texting can be increased a lot by taking care of the WhatsApp functionality. However, WhatsApp accessibility and functionality are dropped when hacking tools are used for WhatsApp. Thus, it is said that we should not use WhatsApp hacking tools.
Why should WhatsApp hacking tools not be used?
There a lot of reasons when it comes to deciding whether WhatsApp hacking tools should be used or not:-
It does not allow one to keep the privacy of the information that is on WhatsApp.
It sometimes creates issues for the WhatsApp application account.
It can create a huge mess when the information is leaked to the wrong sources.
It might affect the personal life of various people.
Any false information retrieved through it could completely make things much worse.
Some cheating codes are invalid, which ultimately might result in the user getting the application locked for the whole time.
Even though there are so many WhatsApp hacking tools free download link, you must find one no matter what to ensure the application's better working.
There are so many different types of valid cheats WhatsApp hacking tools, which ultimately confuses a user what to use and whatnot.
Therefore, it is now clearly understood why anyone should not use the WhatsApp hacking tools to find any information. It will only bring more and more issues rather than solutions or stability that is utmost necessary.
Conclusion
After understanding all the various aspects of the above-mentioned paragraph, it is clear that one must not use the WhatsApp hacking tools and use other measures to defeat a more tough situation. Thus, it is easier to handle things differently so that there is no issue in handling things on their own.